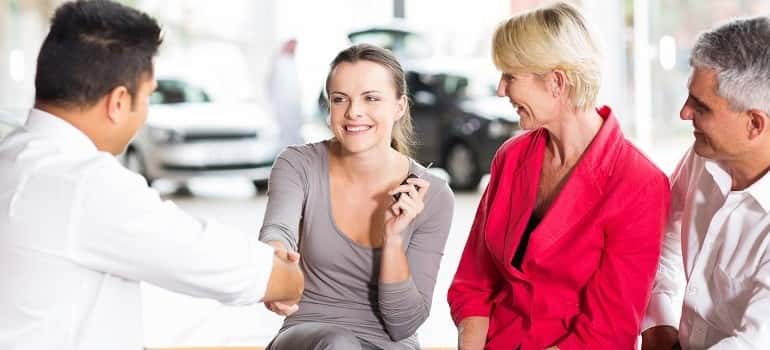 Harmony Honda Delivers Quality and Local Auto Financing for Kelowna
Harmony Honda is your local Honda dealership bringing quality auto financing for Kelowna drivers. We have access to many financial institutions to help you find the perfect loan. Come see our financing team about your next auto loan. Getting to us is easy for Kelowna residents:
Head north on Highway 97 North.
Turn left at Dilworth Dr.
Turn right on Enterprise Way.
We are located on the left side at 2550 Enterprise Way right behind Home Depot and Wal-Mart.
A Variety of Options
Finance your next vehicle at Harmony Honda. We have access to many financial institutions. Our goal is to bring you the best financing rate possible. Worried about your credit history? We work with customers with a diverse background of credit scores. We will work with your case to the best of our ability. We make financing hassle-free with an online credit application available for use at any time of day. You can fill out our form at home before coming to our showroom.
Leasing vs. Buying
Both leasing and buying are excellent options for drivers. They each have unique amenities. Each method depends on your preferences. Here are the standout features of leasing and financing:
Buying:
If you need to build your credit score, a car loan will help you gain equity. Each on-time payment looks great for your credit.
Plan on driving a lot? Buying a car is an excellent option, as you won't have kilometer restrictions.
Leasing:
Leasing a vehicle does not require a large down payment. It can be more cost-friendly upfront.
Leasing rids the need of reselling a vehicle. At the end of your lease, turn in your keys, and we will take care of the rest.
Calculating Your Payments
Our online payment calculator is a convenient feature to help you organize your auto finances. Use our calculator to estimate your monthly payments. Simply input your interest, loan term, down payment, and trade-in value factors. Our payment calculator is available for use at any time of day on our website.
Finance Your Next Vehicle with Harmony Honda
We are ready to bring you competitive auto financing rates and services in Kelowna. Contact us through our online form, or call our sales team at 250-860-6500.